Rotary Tank Washing Nozzle CYCO-05
The Rotary tank washing nozzle CYCO-05 adopts the optimized structure design. And can produce more impact water flow than usual.
Lubrication: Self lubricating through cleaning fluid

Working pressure: 3-150 Bar

Max Working Temperature: 95℃

Connection: 3/4″ BSPP Female
Rotary Thank Washing Nozzle Features:
Optimized structure design, and can produce more impact water flow.
Excellent sealing design, leakage of water only 3%, thus more economical cleaning solution.
The design of independent gearbox is adopted to protect the interior gear from damage and can work in poor water quality.
Rotary Tank Washing Nozzle Application
It is suitable for three-dimensional cleaning of medium and small tanks and for tanker trucks and underground tanks, such as tank cleaning, beer, pharmaceutical, chemical, industrial fermentation, and occasions where high impact cleaning is required.
As a Chinese Tank nozzle supplier, CYCO provide various kinds tank cleaning solutions by various kinds of tank washing nozzle.
Order Info of CYCO-05 Tank Washing Nozzle:
| | | |
| --- | --- | --- |
| Series: CYCO-05 | Orifice: 4 | Nozzle qty: 4 |
| Angle: 360° | Material: 316SS | Connection: BSPP 3/4 |
CYCO5-4 Data Sheet
Model No.: CYCO5-4
Type: Impeller reducer drive
Weight: 2.6Kg
Working pressure: 4-20 bar
Recommend pressure: 5-8 bar
Clean cycle: 4-8 min
Material: 316L
Clean angle: 360°
Clean Diameter: 5m
Minimum mounting calibre: 100mm
Connnection: 3/4″ BSPP Female (customized connection optional)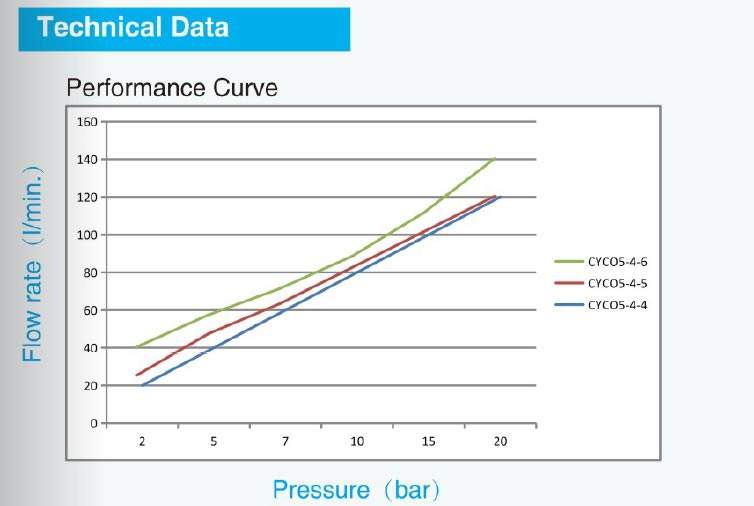 Reach out for an opportunity