Siphon Oil Nozzles
Siphon air atomizing nozzle is a kind of air atomizing nozzle that can create the best atomizing effect under low pressure.
Feature a solid cone spray pattern with extremely fine particle size at low air pressures and low CFM.

Flow rates, spraying angle and droplet sizes can be modified, with limitations, by variations in the air.

Clog-free operation of low volume due to relatively large passages.
It is widely used in diesel oil, heavy oil, water residue oil, animal and plant oil, alcohol-based fuel combustion machine system, as well as kerosene, oil atomization.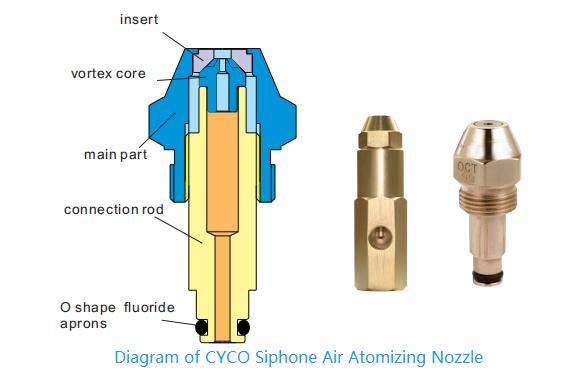 Siphon Air Atomizing Oil Nozzles Characters: