CYCO has been in the spray nozzles industry for over 20 years. As the leading spray nozzle manufacturing supplier, CYCO Could Supply almost all Kinds of industrial spray nozzle types.
Based on abundant experiences, CYCO has solutions for over 12000 customer cases. We can supply most kinds of spray nozzles for custom needs.
For example, mist spray nozzle, spiral nozzle, fine mist spray nozzles, spiral spray nozzle, fan nozzle,360 degree high pressure spray nozzle, Spiral Nozzle, Air Atomizing Nozzle,Full Cone Nozzle, Fog Nozzle, Industrial nozzles, Spray Nozzle Manufacturer , Nozzle Supplier, Nozzle Manufacturers, Spray Nozzle and More, etc.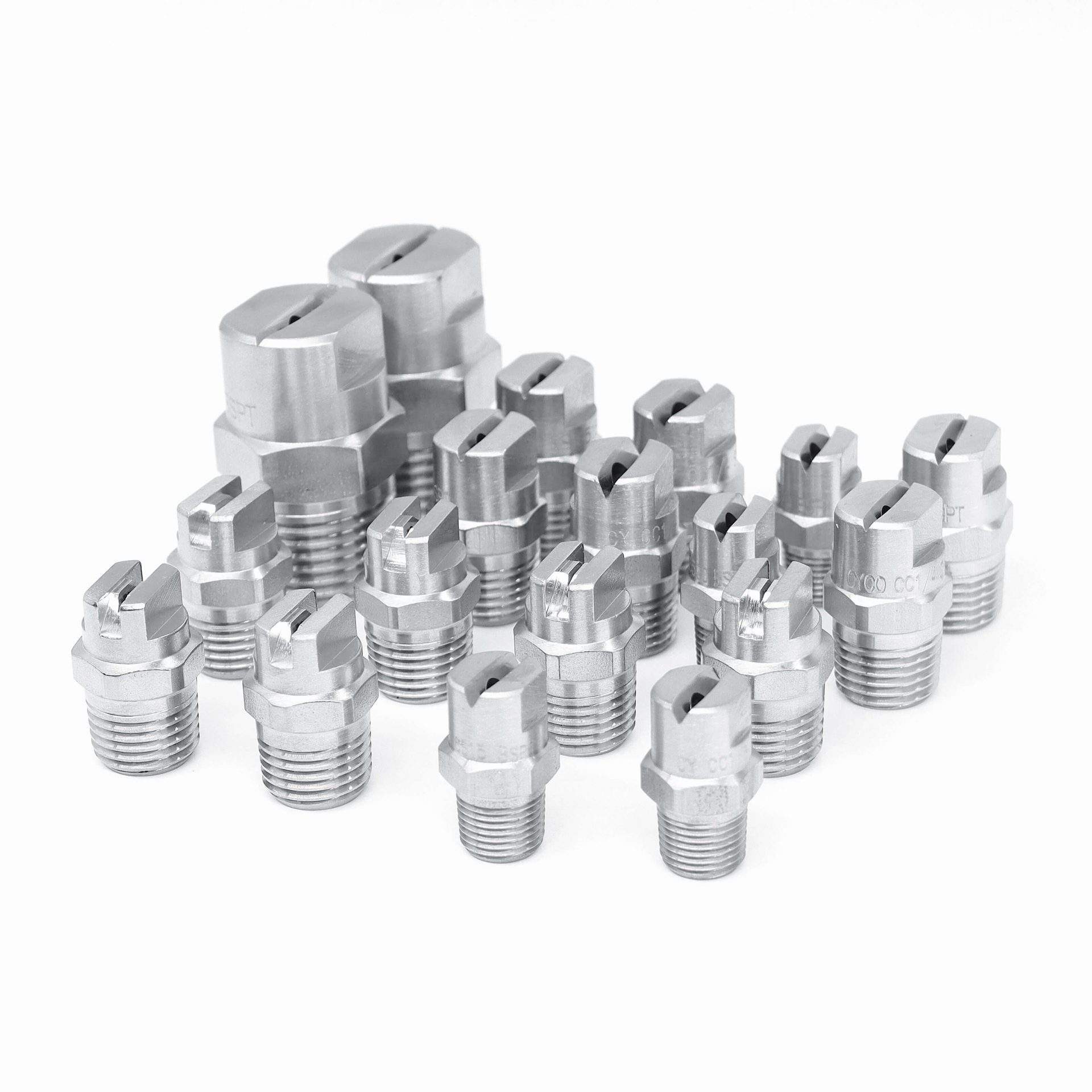 ●After 20 years of development,CY spraying & purification tech.CO.,LTD has been formed R & D, production and sales of high tech company network integration. We are offering over 3900 kinds of nozzles and monthly output up to 50 thousand pieces with 12,000 customers all aver the world . CY spraying & purification tech.CO.,LTD has Japanese automatic CNC lathes(precision<=2um) and measurement systems for the nozzle follow,angle,impact, force,water distribution ,particle size ,etc.
●Detection accuracy are reached international level that we can supply a god quality products to our customers.You can choose engineering-polypropylene, ceramics, alloy, imported SS303, SS304 or SS316 stainless steel accord the environmental conditions.
●Our engineers will provided fast technical fast support accord your special requirement.CYCOSPRAY'S products are widely used in coating, electroplating, electronic, steel, environmental protection and dust removal, purification, paper making, textile industry, food, vehicles, engineering machinery, petrochemical industry, paper making, ship making , humidifying, disinfection, cleaning, etc.
●CY spraying & purification tech. CO., LTD been audited by Britain ISO9001& ISO14001, SGS and environmental certificate .All products have been exported to Europe, America, and southeast Asia. It We are had become industrial nozzle and range hoods filter professional manufacturers in china.
Spiral Nozzles:
Spiral Spray Nozzles There are two kinds of spray patterns for the spiral nozzle, they are hollow cone and full cone with the angle from 60° to 170°.Spiral Nozzle can be made of stainless steel, brass, plastic, silicon carbide. Because of the advantage of lower liquid chock risk, it wildly is used in gas cooling, gas scrubbing. To be our spiral nozzle distributor, check it in below for more, or directly inquiry our expert.

Air Atomizing Nozzles:
Air atomizing nozzle has a special interior structure, which can evenly mix liquid (water) & gas (air) and generate tiny spraying droplets.

Full Cone Spray:
Nozzles Full cone nozzles also called Solid cone nozzle sprays a full cone pattern with a round impact area. It is used for exhaust gas scrubbing, quenching, cooling, dust control, defoaming, etc.

Water Mist Nozzle For Fire Fighting:
These kinds of spray nozzles are specially designed for fire fighting, They can be used in a different environment like warehouse workshop texture mill and so on, you can choose your nozzle in below, or directly inquiry our expert.

Spray Nozzle for Special Use:
The spray nozzle for special use mainly are K series and F series that with special application and usage.

Tanks Cleaning Nozzles Tank: cleaning/washing spray nozzle, also called spray ball or cip ball, usually is a rotary nozzle with 360 degree for full angle spraying cleaning.

Misting Fog Spray Nozzles :
The water misting nozzle produces the extremely fine droplets, and the spray pattern is a uniform hollow cone, which can make the spray like fogs.

Hollow Cone Nozzle:
Hollow cone nozzles feature a hollow cone spray pattern with a ring-shaped impact area, and spray angles between 51° to 144°. They produce small to medium size droplets. Usually, be used for gas washing, gas cooling, dust control, metal treating, chemical reaction treating, etc.

Clamp Spray Nozzles:
The Clamp spray nozzle mainly are plastic and metal integrated materials. There are several types of clamp nozzles, adjustable clamp nozzle, and pure plastic spray nozzle. It's usually used in Metal cleaning, degreasing and phosphatizing in surface treatment and low pressure spraying etc.

Fan Nozzles :
The flat fan spray nozzles in CYCO & Changyuan Spraying, there are several main types: wide-angle fan nozzle, narrow-angle fan nozzle and common flat fan nozzle. Flat fan spray nozzles feature a fan spray pattern with spray angles between 0°-110°. They produce a uniform distribution of small to medium size droplets. They are used in chemical cleaning, product washing or rinsing, pressure cleaning, coating, etc.

Paper And Pulp Nozzle :
The papermaking is a high water usage process. The spray nozzles are used widely. We offer a complete range of nozzles for the paper making industry.

Oil Burner Nozzles :
Oil burner nozzle is used for atomizing oil burning. CYCO & Changyuan's oil nozzle is very convenient to install the ignition electrode, and it has three spraying patterns "solid, hollow, semi-solid". and they can be used for spraying diesel and gasoline.
If you can't find your Nozzle Application, Please don't hesitate to contact us via sales@ccnozzle.com
Dust Control Dust control is an essential part of many industrial processes. Generally, dust suppression applications are classified into three situations.

Gas Scrubbing Gas Scrubbing is the process of removing a gaseous pollutant from the gas stream. It's usually used in industrial desulfurization and denitrification, such as marine gas desulfurization, power plants gas denitrification, steel factory gas desulfurization and so on. cement-plant flue ga desulfurization and dentration by srapy nozzle power-plant flue gas desulfurization and denitration by spray nozzle

Paper & Pulp nozzles paper pulp nozzle application In the paper & pulp field, spray nozzles are mainly used for edge trimming, cleaning, and air control. CYCO have cooperated with several paper-making plants, and have developed sorts of the special nozzle for it.

Humidification Humidification is a process of controlling the humidity of the air, it's necessary for some application to adjust the humidity like the warehouse, electronics factory, greenhouse and any other application where humidity is critical to the process.

Cleaning & Washing Spray nozzles can help to maximize the efficiency in cleaning fields, There are kinds of nozzles for washing in CYCO.

Fire protection CYCO & Changyuan offers a large variety of high-performance spray nozzles for the open-type deluge, water walls, and water mist fire protection systems. They are proven to work in the most demanding and mission-critical environments and are trusted to protect offshore drilling and production platforms, petroleum storage and transfer stations, LNG tanks, refineries, and other valuable industrial complexes and equipment.

Coating CYCO & Changyuan provides a wide variety of high-performance spray nozzles useful for precision spray coating application. Coating nozzles are designed to deliver uniform spray coverage with minimal waste for any and all types of coating and mainly apply the thin fluid coating to food, molds, components, and products during the production process.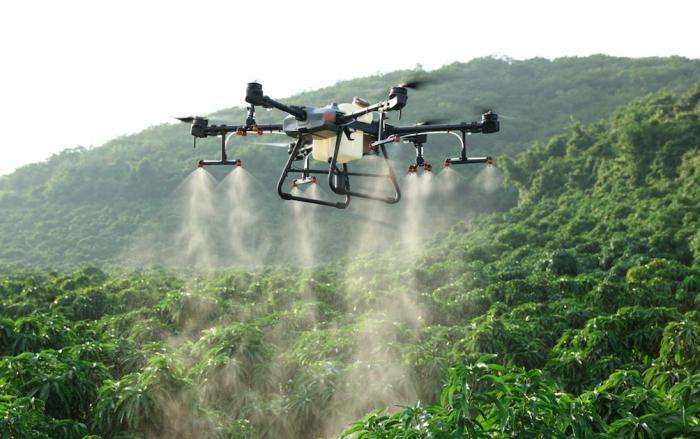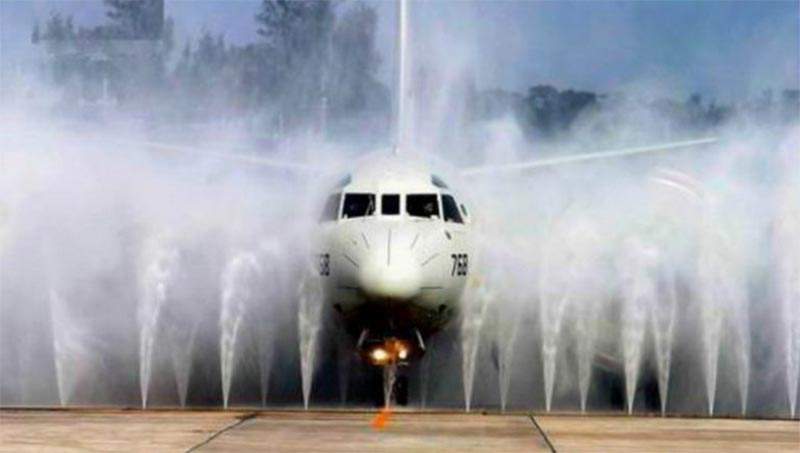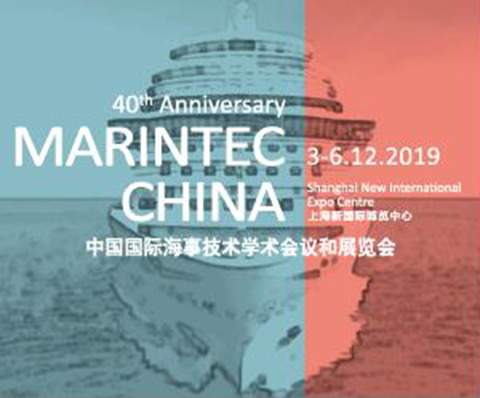 Welcome to Visit us at Booth W2 Hall-E62 in Shanghai New International Expo Centre, Marintec China 2019, Dec, 3rd-6th 2019.
  Visit us at Booth 5J04 Busan Korea, Kormarine Expo, October 22-25th 2019.
   Visit us at Booth 86 Hall E6 Shanghai, The twelfth China environmental exposition, April 15-17th 2019.
Welcome to visit us at Booth: 30E Hall D04 Messeveien 8, 2004 Lillestrøm, Norway  Nor-Shipping 2019 Exhibition
Welcome to visit us at Booth: 4.1H5120, National Exhibition & Convention Center (ShangHai), 3rd – 5th, Jun. 2019
Welcome to visit us at Booth: Hall 11.2, Booth FO5, Expo Food Guangzhou 2019, 26th to 28th June 2019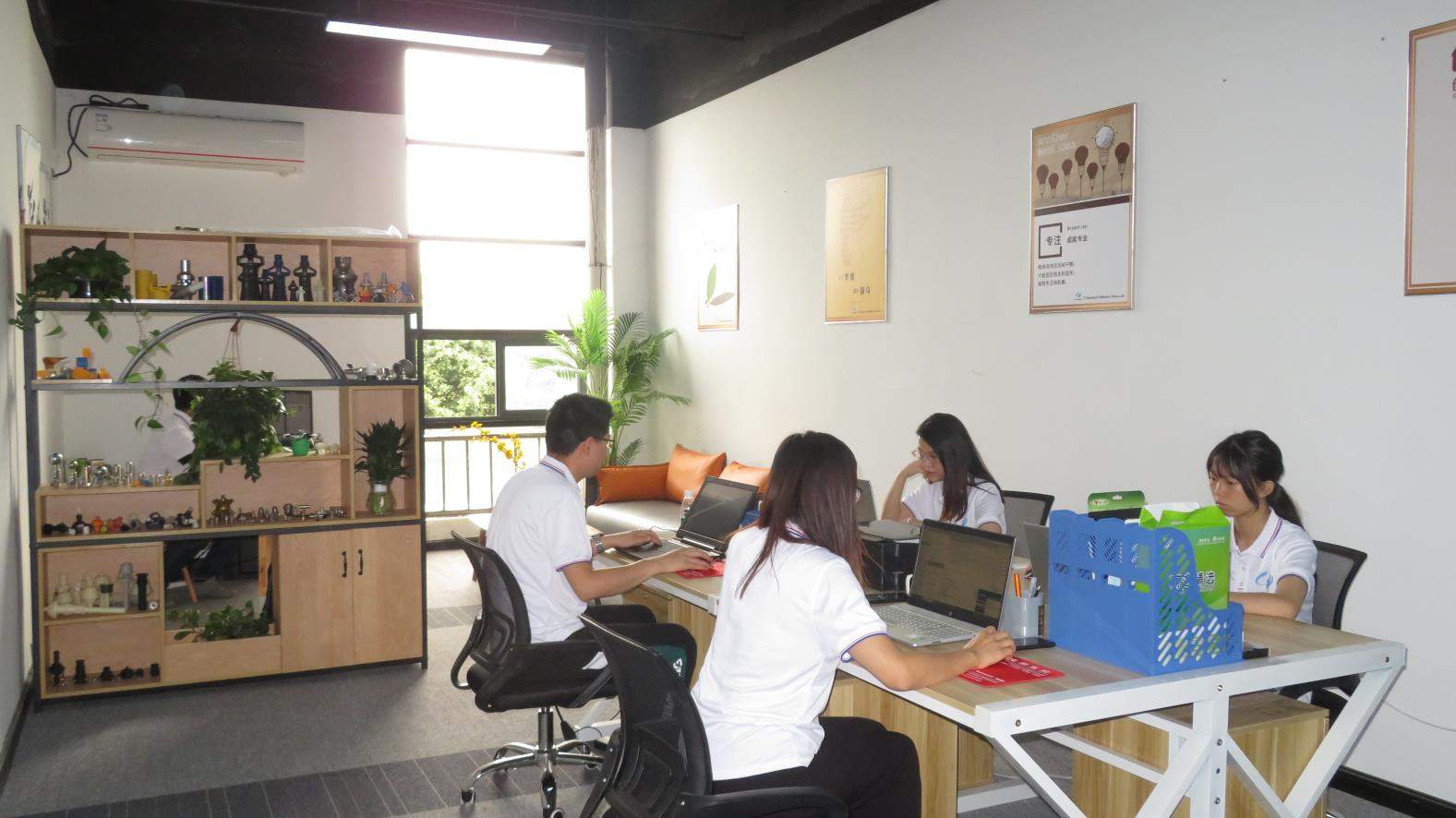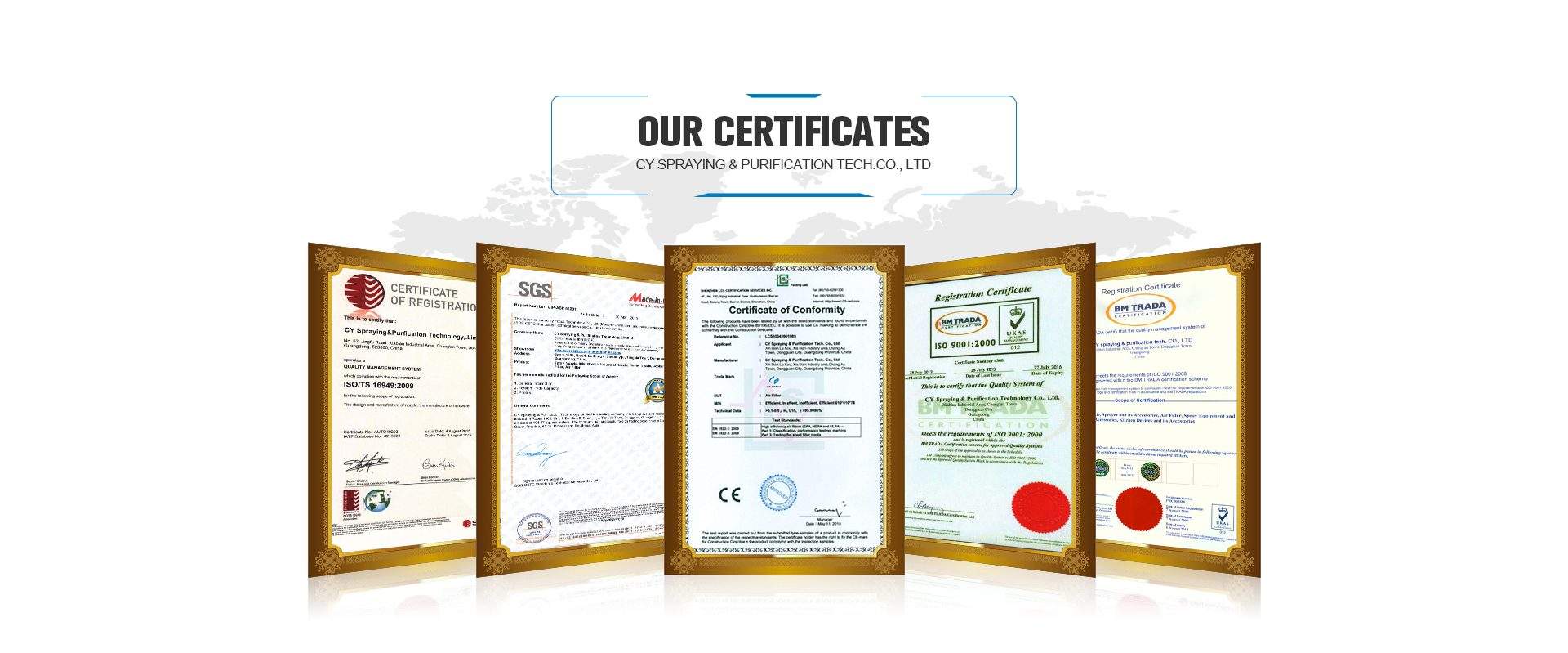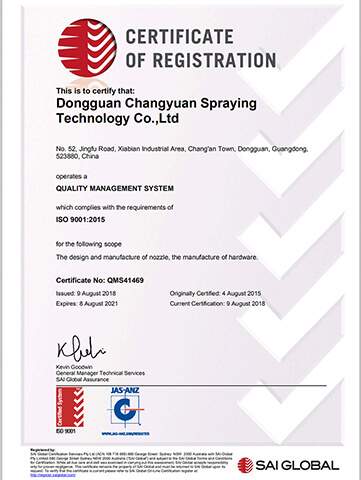 Contact Us to get Catalogue/Price list/Quotation.
Email us: Sales@ccnozzle.com
CYCO have devoted to industrial spray nozzle for 20 years and served thousands of customers, we will always be your best partner for spraying solution .